Conference Room
CAPACITY: UP TO 50 PEOPLE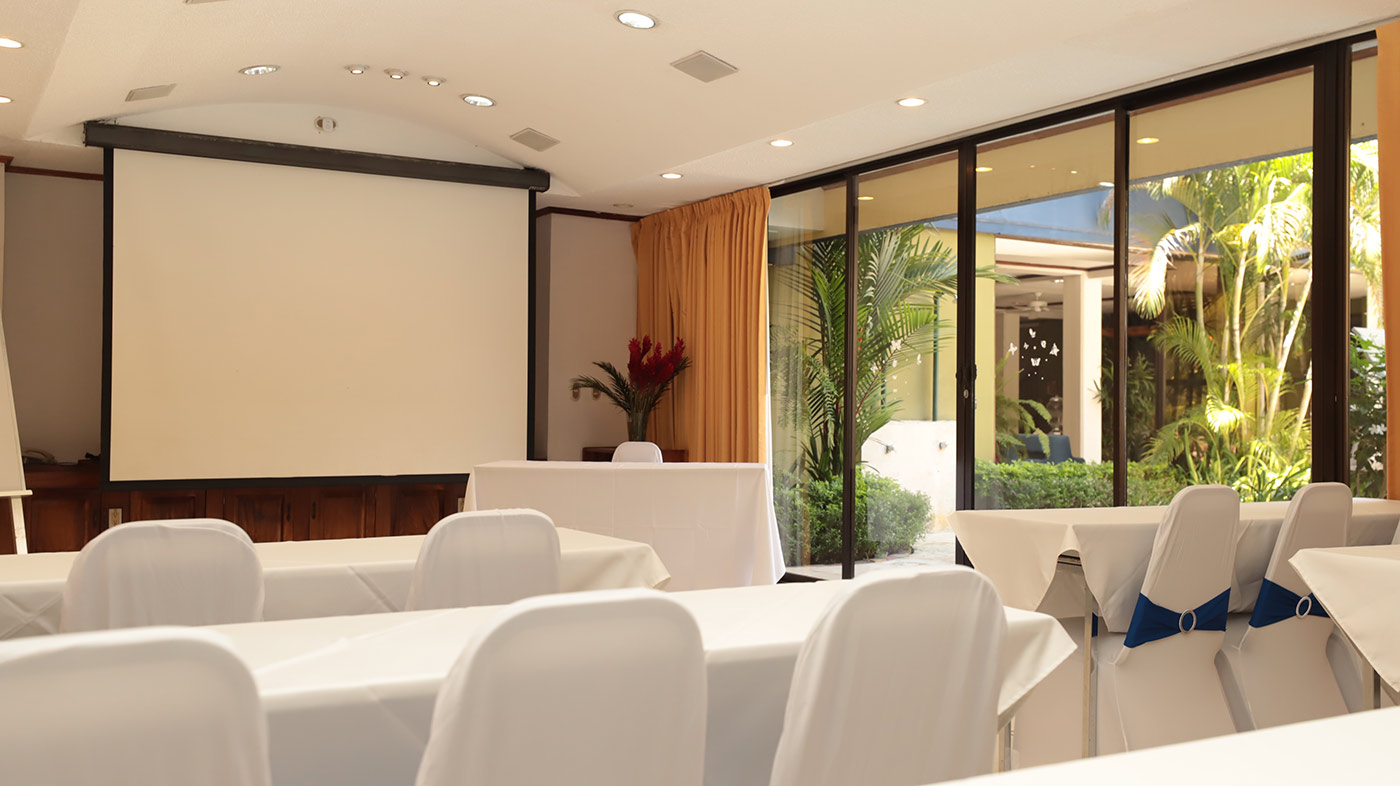 Our Conference Room is unique in downtown Quepos, accommodating up to fifty people (theater setting), Wi-Fi, audiovisual equipment, air conditioning, catering service and event planning services.
A space where you can hold meetings, create and share ideas that fit your execution strategies, boosting your business or any event you may need to plan. Our event planning service includes decoration for special celebrations, as well as video conferences with business partners anywhere outside our borders.
Working together is key. Our conference room offers all the basics to inspire your collaborators and guests. It is a flexible space with all the comfort essentials that ensure high quality levels, increasing productivity, without overlooking comfortability.
We can collaborate with you in many ways. Our offer combination will adapt to your needs, creating a successful event exactly as you desire. Our bilingual personnel will ensure you hold a successful event, meeting all your criteria. Impress your clients by organizing memorable workshops or displaying an impressive presentation at our meeting area with full services. Our dedicated team will be available to guarantee your event flows smoothly. BOOK NOW!