Quepos
A JEWEL OF THE CENTRAL PACIFIC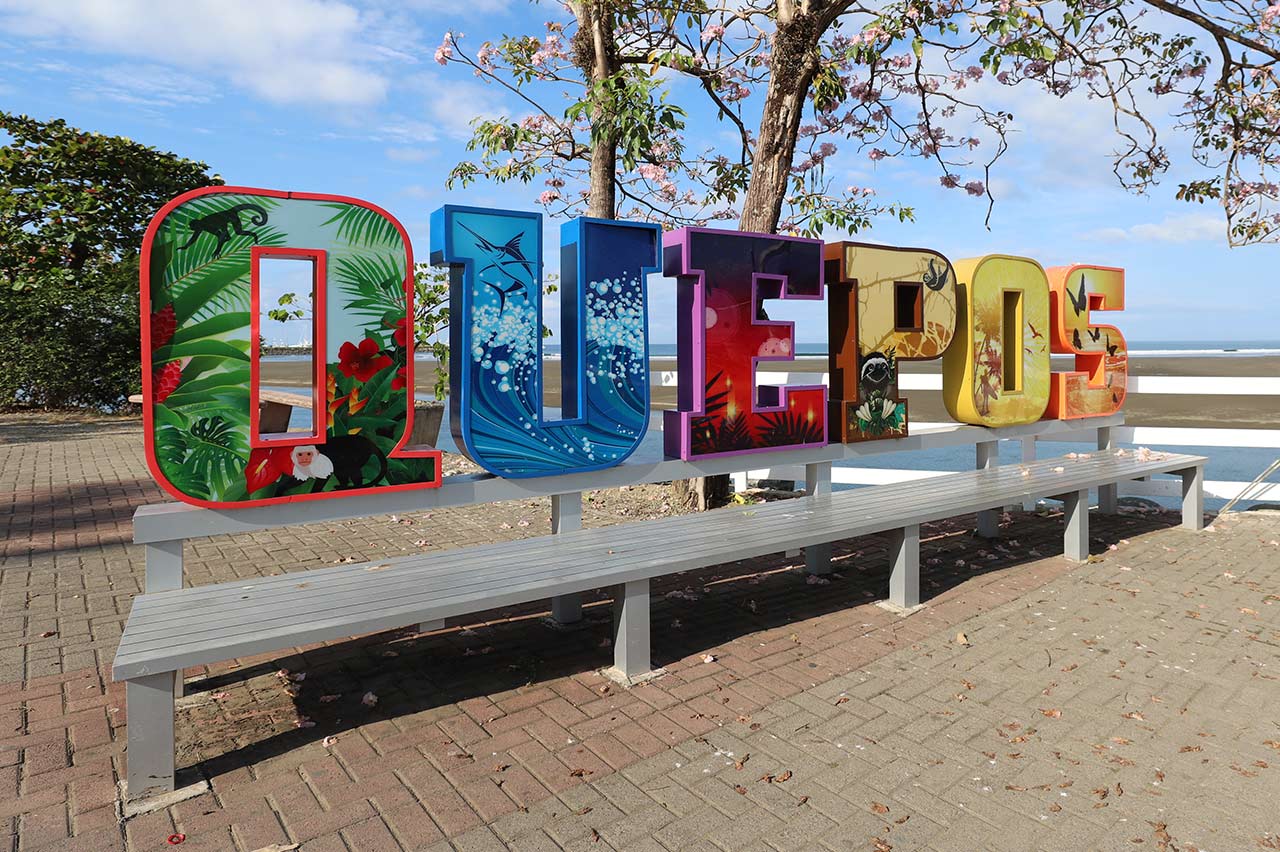 Having a privileged location and surrounded by tropical rainforest, this small seaside town is famous for being one of the best places in the world to practice high-end sport fishing as well as being the entrance to Manuel Antonio.
Quepos is one of the most easily accessible places in Costa Rica, located only 140 km (87 miles) from Juan Santamaría International Airport.
Arriving at Quepos
In a private car. It is an approximately 3 hour drive, departing from San José or from Juan Santamaría International Airport, traveling by Route 27 and then taking the Pacífica Fernández Oreamuno Highway. It's a relatively simple commute while enjoying the magnificent landscape transitions, starting at the Central Valley highlands, entering into the Pacific rainforest and then a marvelous ride along the coast for the second portion of the trip.

By Bus. Arriving in Quepos using public transportation (bus) is also very simple and affordable. Daily buses transport passengers departing from downtown San José. Although it might not seem like the most efficient way to travel, these buses are very safe. You can also travel by bus, departing from other locations: Puntarenas, Puriscal, Perez Zeledón and Jacó.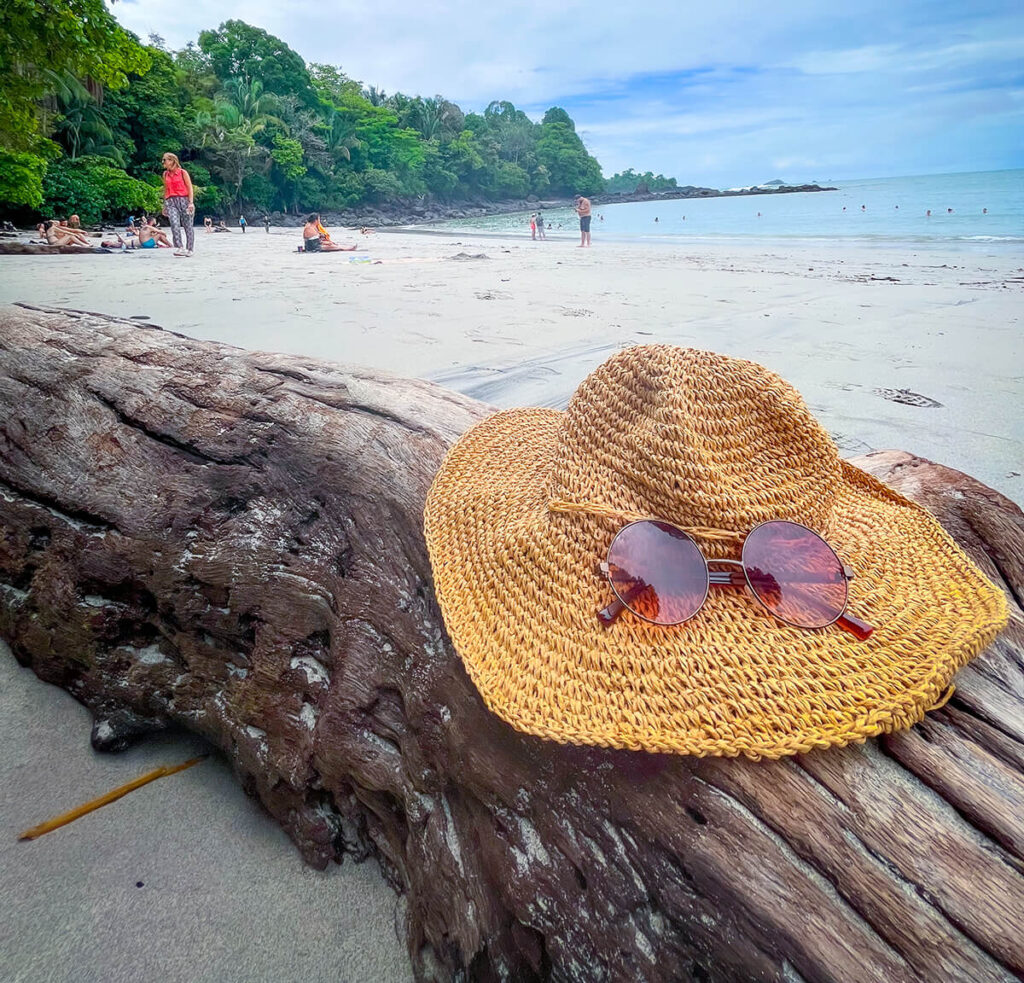 From San José. Let's start by saying it's an adventure, which requires you to consider certain precautions to ensure a joyful experience and safe trip. Regardless of where you are in San José, the best way to reach the bus station to Quepos is by taking a cab. The Tracopa bus station is located 8 blocks away from Central Avenue, in a minimally populated area.
Upon arrival, go to the second window and check the schedules. If you wish to travel on the next available bus, simply ask the clerk when the next bus to Quepos – Manuel Antonio leaves at and purchase the bus ticket.
You will be traveling on Route 27, also known as San José – Caldera Route, an approximately 3 hour ride. After the first 45 minutes, you will detour from Route 27, merging into the Pacífica Fernández Oreamuno Highway in Orotina. The bus will hold a strategic 10-15 minute pit stop to allow passengers to use the restrooms or have a drink.
Back on the road, you will travel through Garabito and Parrita districts. After the Parrita bridge, it's only another 35-45 minutes before you arrive in Quepos.
To enter Quepos, the bus will exit the Pacífica Fernández Oreamuno Highway at the intersection of BM Supermarket. Two kilometers (1.3 miles) ahead, you will find the entrance bridge to Quepos, from where you can see the ocean and recreational port. 200 meters (0.13 miles) after the bridge, the bus takes a left-hand turn where the Best Western Kamuk Hotel & Casino is located. The bus station is just 120 meters (393 feet) behind the hotel.

Air travel. If you prefer efficiency, flying to Quepos is quite simple. This travel option is usually very valuable for tourists with limited time to explore, as it saves time during the flight. Book a flight directly at the SANSA counter, at Juan Santamaría International Airport into La Managua Airport, in Quepos, located 5 km (3 miles) away from our hotel.