Swimming Pool
BEAUTIFUL OUTDOOR DESIGN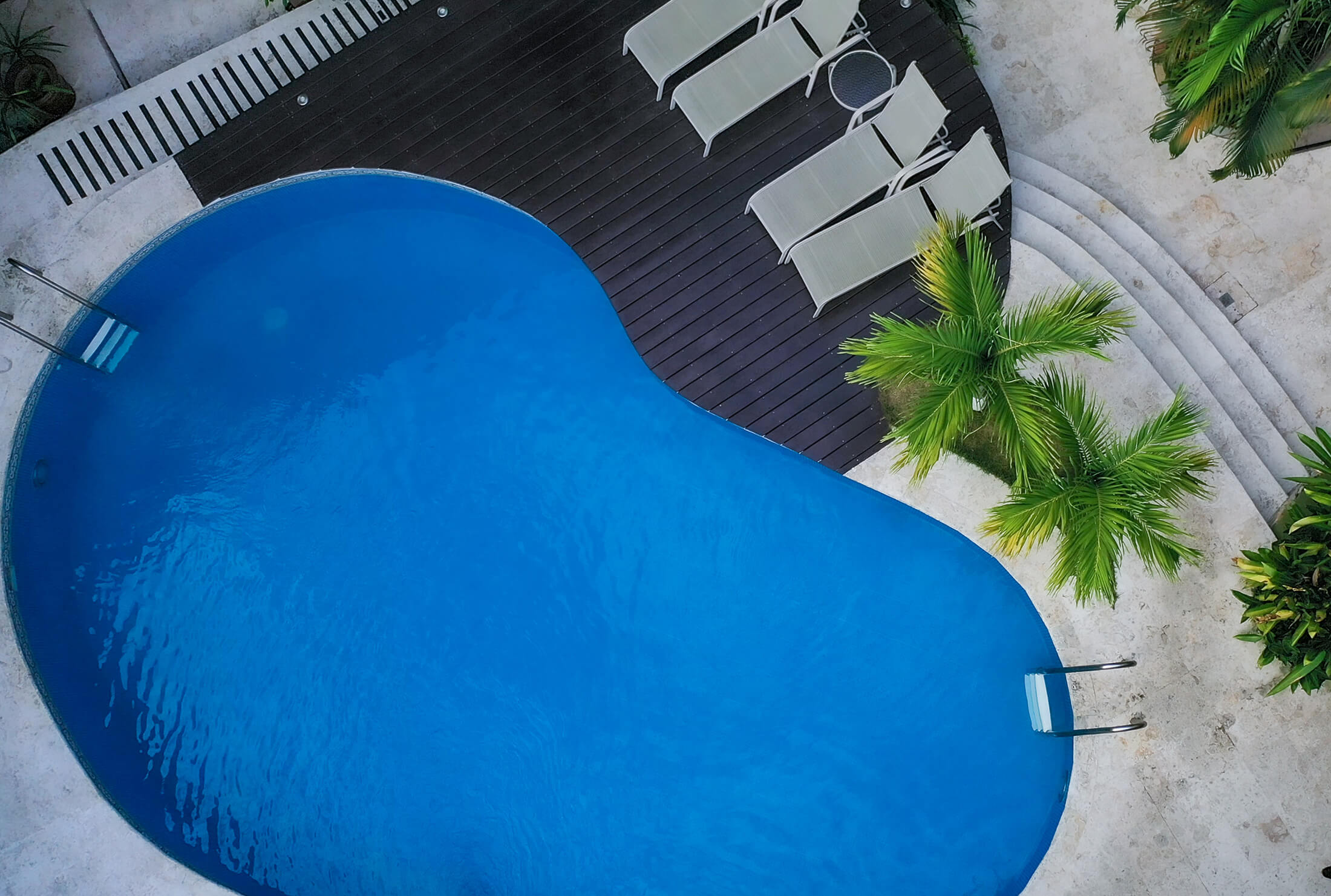 Nothing is more refreshing than jumping into the pool, after a long day of traveling. If this is one of your must-haves during your vacation, we can surely provide it. Beautiful outdoor design, perfect for relaxing in the water on those hotter days or just enjoying a drink.
Located near our front desk, our swimming pool welcomes you to enjoy relaxing moments and well-being in the beautiful area of Quepos. The inside of the pool is coated with elegant ceramic tile and decorated with palm trees in its external terrace. The pool is properly adapted with two entrance staircases.
Our swimming pool becomes even more remarkable at night, having special light fixtures that set the ambiance for an unforgettable evening. Enjoy this experience, take some vacation, dive in or float all day. See you there!