Mira Olas Restaurant
THE BEST OCEAN VIEW IN DOWNTOWN QUEPOS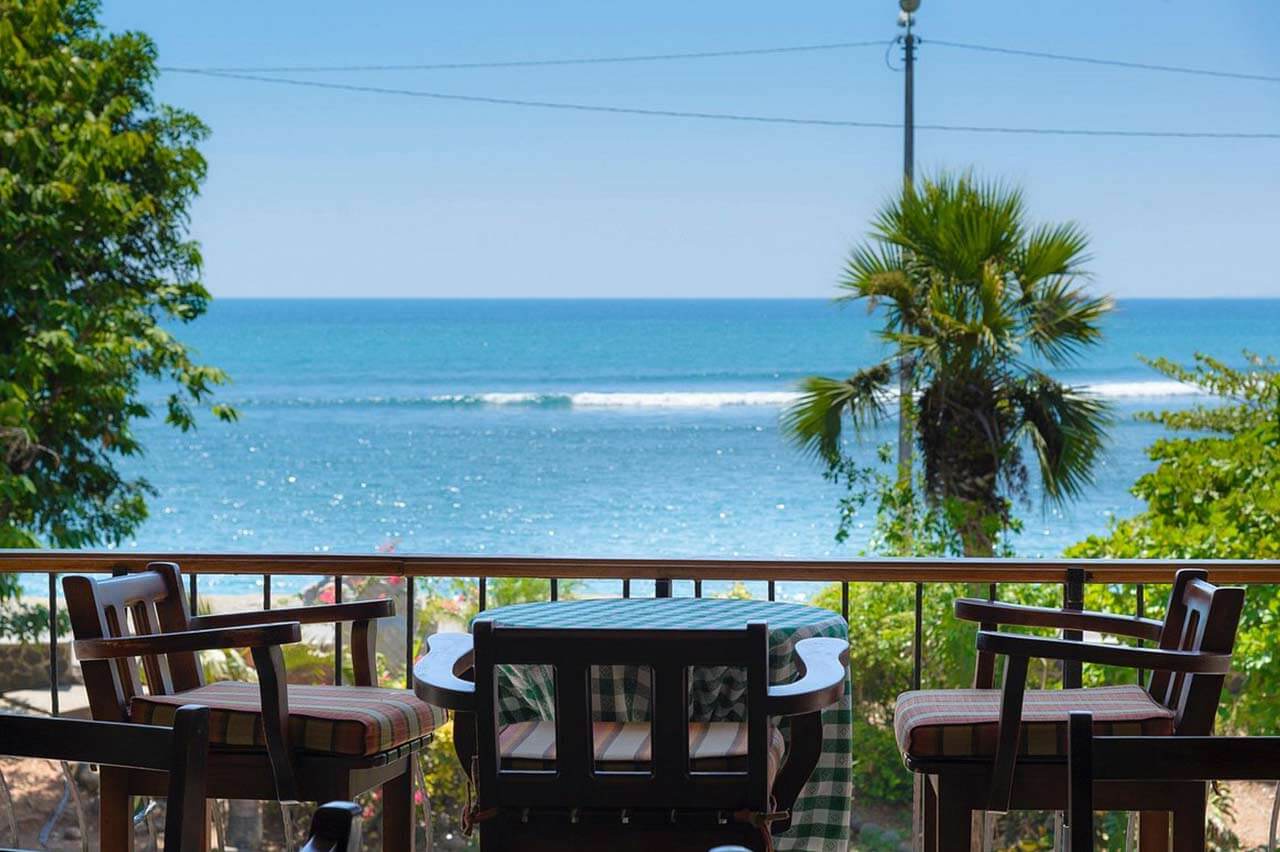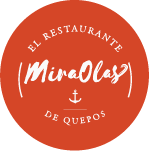 Our beautiful ocean view Mira Olas restaurant, welcomes you with delicious menus inspired by the Central Pacific – Quepos – highlighting its history, local produce and socio economic activities. It also honors its spectacular landscapes, towns and natural landmarks that make Puerto Quepos a unique and unforgettable location.
We use local ingredients to guarantee great quality and freshness on every meal, adapting different techniques and always respecting the product, resulting in variety, texture and flavor balance, created with the goal and intention to promote Costa Rican cuisine.
You can taste a delicious course from our balcony: Sunset in Manuel Antonio – a tomato and chicken natural cream, lightly roasted with a hint of Panama chili pepper, fresh cilantro, Bagaces artisan cheese, creamy avocado cubes and corn toast.
What about Fishing at the Malecón? Juicy filet from the local fishing, with option to be served with jumbo shrimp flavored with Tico style chimichurri, carrots, white onion, green beans, and potatoes sautéed in a hotplate, serve with a creamy yellow pepper sauce.
You cannot miss out on tasting Quepos Snacks: The Cocal, flavor mixture, local fish ceviche, marinated in lemon and garlic, red onion vinaigrette, avocado, fresh cilantro and a crunchy cassava root croquette. Naranjito, Naomí, Tartar Quepoa, Zona Americana and many other dishes that will keep you coming back for more. Wanting to feast your taste buds? It'll be our pleasure to welcome you. We are located on the hotel's third floor. VISIT US OR BOOK NOW!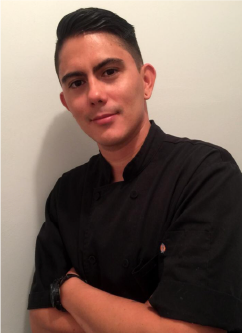 Our Head Chef:
Javier Sibaja López
Born in 1989, in San Miguel, Desamparados (San José), but later became an adoptive Quepos resident. In 2006, being only seventeen years old, he started as a dishwasher at a local restaurant. Once he finished highschool, he decided to work full time at the kitchen, spending some years at local restaurants and hotels, performing different job positions. When he turned 23 years old, he confirmed that gastronomy is his great passion and started his academic career at Universidad Latina. Chef Javier Sibaja has represented Costa Rica in different gastronomic contests both national and international, positioning Costa Rican cuisine amongst the top ranks, which still remains his main professional goal.