KAË SPA
A BREAK FOR BODY AND SOUL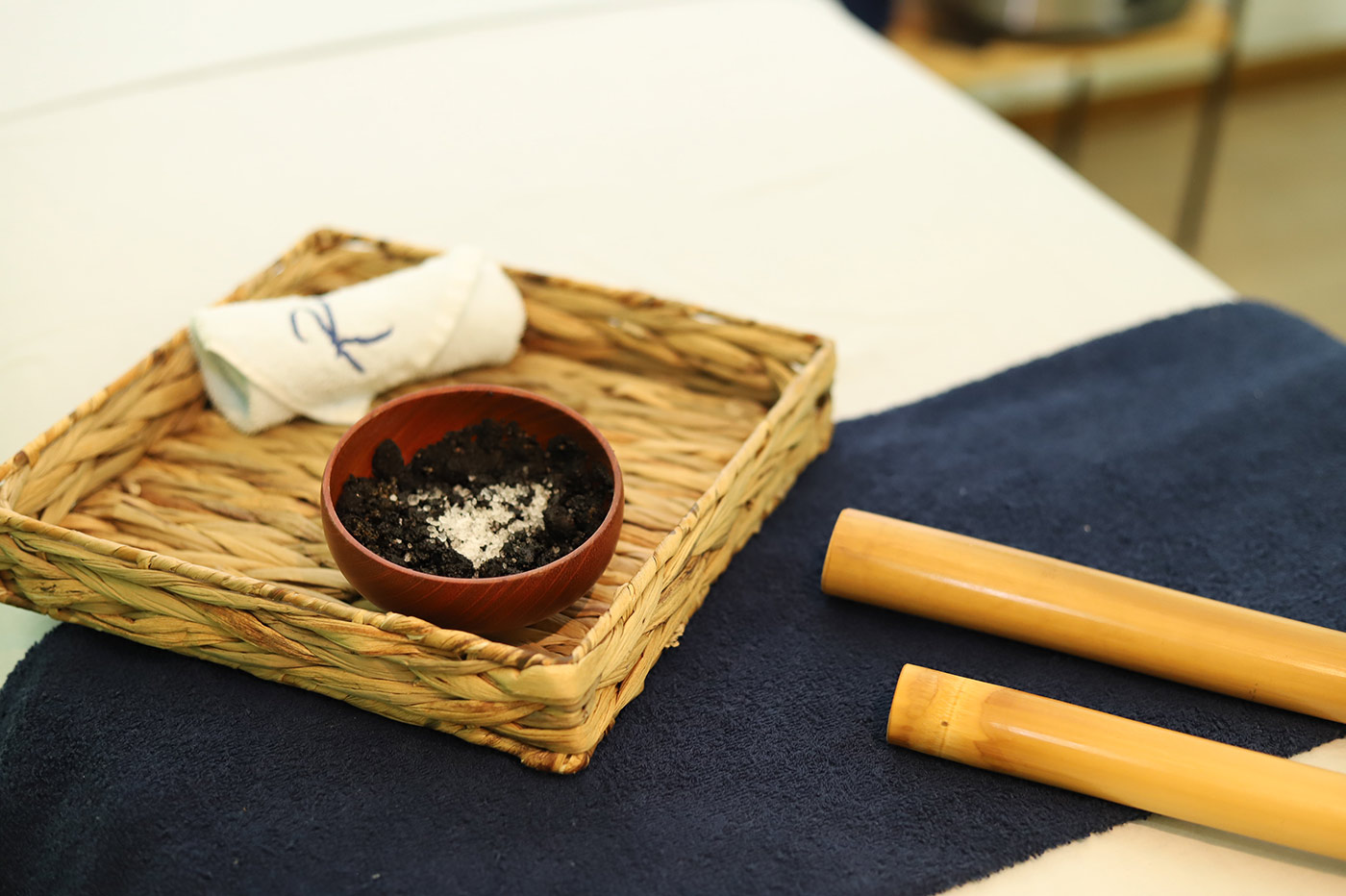 You are welcomed to enjoy a harmonious body and soul relaxation experience. Pamper yourself with a variety of therapeutic massages and special treatments at our Spa. Spa services can also be enjoyed at your own room.
We use all natural products, meticulously selected to offer an exceptional gift to your senses, with the unique Costa Rican quality, achieving a perfect and unforgettable experience.
MASSAGES

Relaxing Massage:
A full body massage, combining different techniques and applying firm, mild to moderate pressure, relieving muscle tension, increasing blood flow and recharging you with energy and vitality.
60 minutes – $70
90 minutes– $100
120 minutes – $150
Couples Massage:
Couples Massage is a wonderful idea to share with that special someone, relaxing, relieving muscle tension, feeling peaceful and full of vitality, using our traditional massage techniques.
60 minutes – $ 120
90 minutes – $ 170
Deep Tissue Massage or Muscle Relaxing Massage:
Using a deeply restorative technique, both therapeutic and invigorating that relieves chronic muscle aching. This technique uses very deep pressure to reach the muscle sublayers, tendons and fascia, acting mostly on high tension areas.
60 minutes – $80
90 minutes – $110
Prenatal Massage:
Full body massage combining different techniques, applying firm and mild pressure, relieving muscle tension, increasing blood flow and recharging you with energy and vitality.
60 minutes – $ 70
90 minutes – $ 100
Bamboo Massage:
In the East, the bamboo is a symbol of eternal youth, vitality and energy. It is a spectacular massage that reduces muscle tension, activates blood flow, restructures the silhouette and softens the skin, providing vitality and freshness.
60 minutes – $60
Chocolate Massage:
Full body massage that relieves muscle tension, allowing you to feel relaxed and full of energy, while enjoying the delicious chocolate aromatherapy.
60 minutes – $ 80
90 minutes – $ 110
Hot Stone Massage:
Including a deeply reconstituting massage technique, both therapeutic and toning, while relieving chronic muscle aching. This massage technique applies very deep pressure, focusing mainly on the muscles accumulating most stress.
60 minutes – $ 80
90 minutes – $ 120
Four-Hand Massage:
The four-hand massage is a treatment style during which two professional therapists perform massage therapy on one person at the same time, simultaneously and in perfect synchronicity. One of the key additional benefits is that you will probably experience a much higher and intense level of therapeutic relaxation, both for body and mind.
60 minutes – $ 120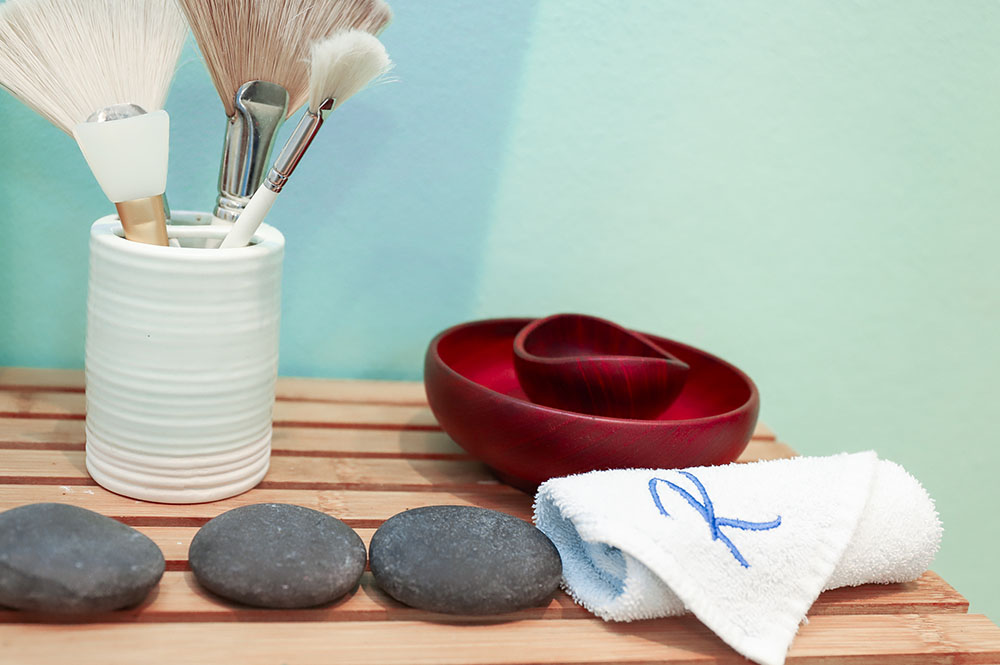 ESPECIAL TREATMENTS
Herbal Pinda Massage:
This massage originated in traditional Indian medicine. The therapy promotes deep relaxation by stimulating lymphatic and blood flow. The soft exfoliation, along with the properties of the heat and herbs, provide a hydrating and detoxifying reaction on your skin. A "pinda" is a cotton bag filled with medicinal plants, aromatic herbs, essential oils and seeds.
120 minutes – $140
(30 minutes exfoliation and 90 minutes massage)
Therapeutic Massage:
Using a combination of techniques for overall well-being. The massage includes moderate pressure massage, foot reflexology, miofascial liberation, acupressure, osteopathic techniques, stretching and much more.
90 minutes – $ 120
Thai Massage:
This massage is a sacred dance. Working on lines through accupressure and stretching, using slow and smooth movements. The therapist applies compression using thumbs, palms, elbows, knees and feet to stretch the soft tissue and harmonize vital energies. This elegant therapy, performed on a futon, ensures relaxation, energizing and more flexibility. Please wear loose comfortable fitting clothes.
90 minutes – $ 120
BODY TREATMENTS
EXFOLIATIONS: 30 minutes – $30

Orange and Coffee Scrub:
The best body scrub to remove dead skin cells and fill your body with all the benefits of orange essential oil.
Rosemary and Lemon Scrub:
Vitamin C and lemon essential oil improve the skin's appearance, clearing imperfections related to aging. Rosemary essential oil and its fragrance have astringent and relaxing properties.
Lavender and Roses Scrub:
Rosehip oil regenerates and improves skin texture, increasing elasticity, luminosity and hydration.
Chocolate Scrub:
Chocolate smoothes and hydrates the skin, preventing premature aging with its antioxidant properties, reducing inflammation and improving blood flow in the skin.


BODY WRAPS: 45 minutes – $50

Chocolate Wrap:
Chocolate, a gift from our Maleku indigenous people, awakens the senses and replenishes you with a sense of joy and positivity towards life. Chocolate additionally has antioxidant, revitalizing and hydrating properties.
Cucumber and Aloe Vera Wrap:
The relaxing and refreshing properties of both cucumber and aloe vera help restore, nourish and hydrate your body. Aloe vera accelerates cell regeneration, aids in burn healing and dermatitis. It also improves skin appearance and smoothness.
Seaweed and Mud Wrap:
Seaweed therapy was initially used to treat arthritis, rheumatism and joint pain. Seaweed also regenerates and detoxifies the skin, increasing its firmness by stimulating natural collagen productions and reducing fine lines and wrinkles.


FACIAL TREATMENTS: 60 minutes – $70

Tropical Organic Facial:
A delicious combination of Costa Rican tropical fruits and herbs that hydrates the skin, decreases fine lines, regenerates and tones your skin.
Deep Facial Cleansing:
This cleanse helps remove unwanted accumulation of fat, toxins, dirt and dead cells, which contribute to undesired skin conditions like acne and premature aging.
Refreshing Facial:
A refreshing cleanse that deeply removes makeup, dirt and other impurities, leaving the skin smooth, hydrated and feeling revived.
Anti Aging Facial:
Anti aging facial treatments are specifically designed to rejuvenate mature skin, improving its thickness and smoothness, by reducing the appearance of new wrinkles and brightening the skin tone.
Facial for Men:
The facial treatment for men includes deep pore cleansing, vaporizing, exfoliation and customized treatment using a hydrating mask. This treatment helps repair damages caused by daily shaving, skin sensitivity, opaqueness, aging and environmental effects.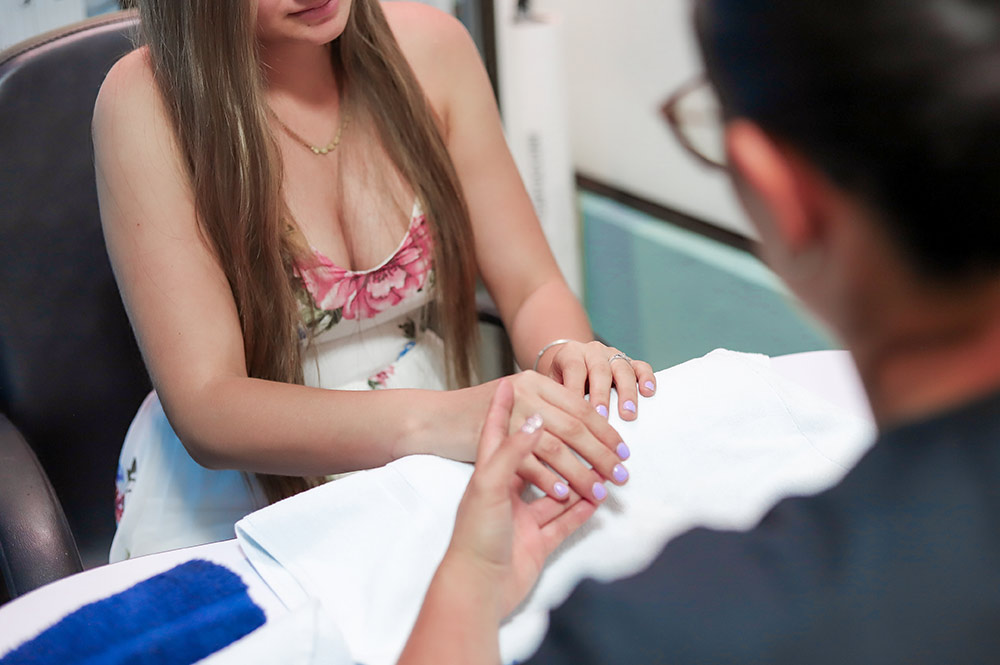 MANICURE AND PEDICURE SPA
Pedicure Spa:
Includes toenail cleaning, nail filing, exfoliation, mask, foot massage and nail polish.
60 minutes – $40

Manicure Spa:
Includes fingernail cleaning, nail filing, exfoliation, nail polish and hydration.
45 minutes – $30
MINI TREATMENTS 30 minutes – $40
Mini facial
Foot reflexology
Head and face massage
Neck and shoulder massage
Take the break your body and soul deserve. CONTACT US NOW!
Ask our front desk or contact us via WhatsApp + 506 8319-5556.