You will arrive at Quepos, the entrance to the renowned Manuel Antonio National Park, after a short three hour drive from San José. Best Western Kamuk, the only four star hotel in Quepos, is strategically located, making it easier for you to plan your stay in the area and enjoy your family trip, as a couple or with friends.
Manuel Antonio National Park is one of the most attractive landmarks, located 7,7 km (4,79 miles) from our hotel. Manuel Antonio is worldwide famous. In 2011, Forbes magazine listed it amongst the twelve most beautiful national parks in the world. In 2019, Tripadvisor granted it the Traveler's Choice Award, for having one of the 25 best beaches in the world.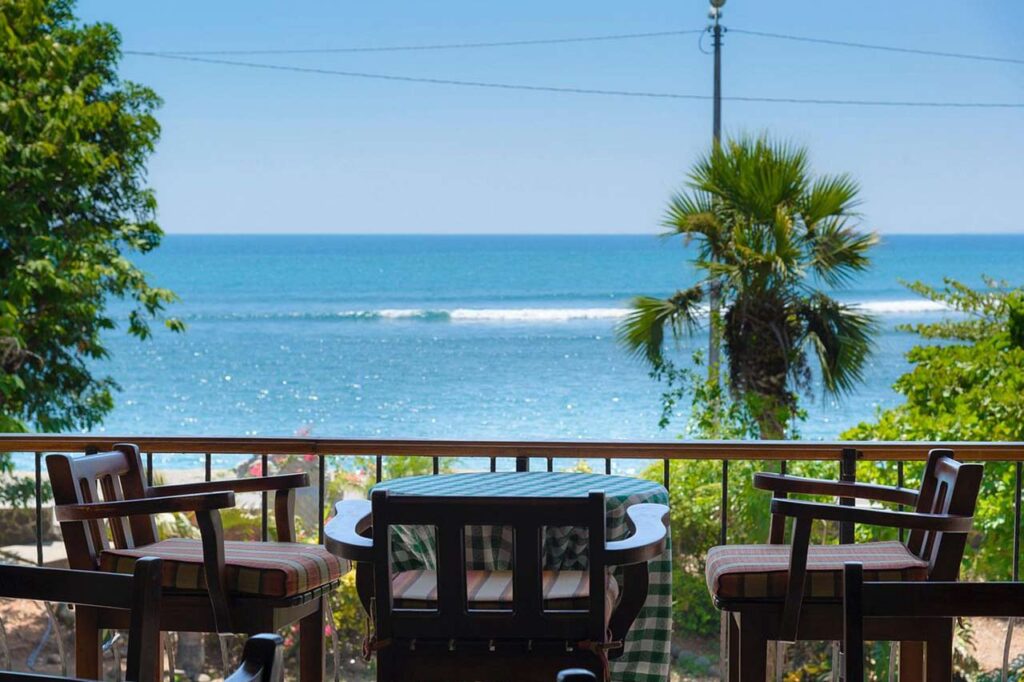 Quepos is Puntarenas's sixth district, holding an area of 543,77 km2 (209.95 mi2), subdivided into three counties: Quepos, Savegre and Naranjito. Quepos is characterized by a flat topography, where Damas Meteorological Station is located. In the past few years, the area has become one of the most visited locations by people from all over the globe.

A Variety of Tourist Attractions
Our front desk will be delighted to advise you on choosing the tours that best fit your preferences. We have a long list of tourist activities to choose from:
Sport fishing
Scuba diving
Snorkeling
Parasailing
Catamaran tours
Skydiving
Canopy
Horseback riding
Whale watching (season is in July and November)
and of course visiting Manuel Antonio National Park.
You can also commute around the district and visit our wide river network integrated by more than 10 rivers and streams. Its' waters host aquatic activities such as kayaking, river rafting, tubing and clear waterfall hiking, ensuring direct contact with nature.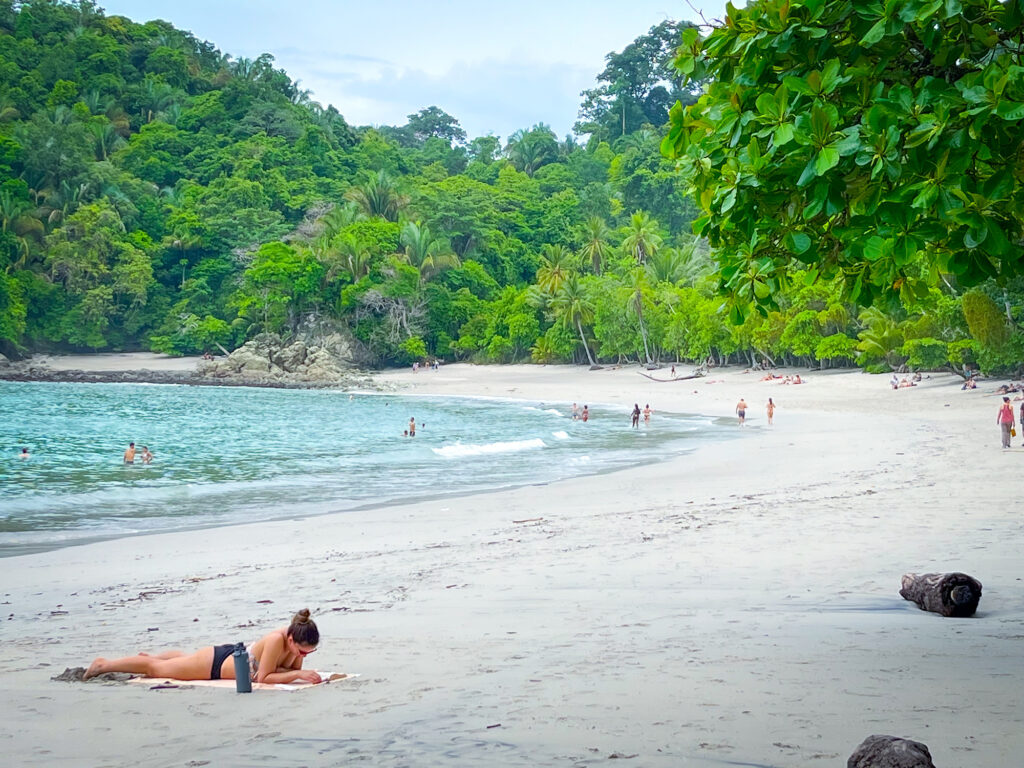 What Is the Weather Like in Quepos?
The average annual temperature in Quepos ranges from 26 °C (78 ºF). March and April are the warmest months with the highest temperature reaching 34 ºC (93 ºF). The coolest temperature ranges from 20 ºC to 22 ºC (68 ºF to 71 ºF), making it a more favorable temperature to go touring and exploring. Raining is very common in Quepos, as it is located within the tropical rainforest. The rainiest season goes from April to December, including heavy rains but not limiting the possibility of enjoying the area. All you have to do is plan ahead and book seasonal tours at the recommended schedules.
Exploring the jungle is an excellent option, for which we recommend wearing appropriate shoes and clothing, long comfortable fitting pants, reliable insect repellent, sun block and of course, great attitude.
Low season special fees are also a great opportunity, available between May and November, typically including discounted prices and promotions. Ask about our hotel and seasonal fees via WhatsApp.
Quepos and Its History…
The name dates back to the Conquest era, when the people named Quepo, from the Huetar Indiigenous Group, inhabited the area. It used to be a very active region at the time, but was almost forgotten until the early 1900's, when banana plantations migrated to the Pacific. In the mid 1930's and until late 1950's, the United Fruit Company produced and exported large quantities of banana in the region, bringing along electricity, telephones, harbor life and numerous migrants from Nicaragua, Honduras and El Salvador (turning the area into a cultural melting pot).
In the 1960's, palm oil plantations and commercial fishing replaced the former banana plantations as the main economic source in the area. From the late 1980's and until the current date, tourism has become the most important source of income for Quepos, a region hosting great tourism development and visited all year round by thousands of tourists.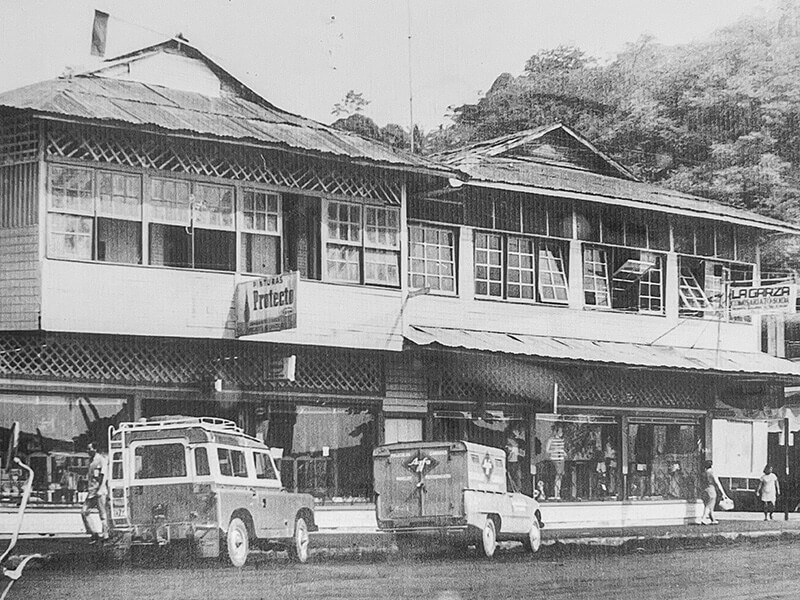 Which Is the Best Season to Visit Quepos?
Anytime of the year is good, although the summer time is perfect to visit and explore the different beaches as well as amusing yourself with the beautiful sunsets, seen from the balcony of our Mira Olas Restaurant. During the rainy season, you can wander at the exuberant vegetation as well as practice any of the available water sports, like river rafting.
Quepos is nowadays a melting pot of cultures and nationalities. Many people who have migrated here for work, business or tourism related reasons, have fallen in love with the region and decided to make Quepos their permanent home. A place to welcome guests with its open door culture, offering endless gastronomic, recreational and touristic options.
Our famous, ocean view Mira Olas Restaurant, located on the third floor of the hotel, welcomes you with a delightful menu inspired by the Quepos region, highlighting each course with a unique name, referencing the district's features. All our menu options are created with local ingredients, concocted with great dedication and love by town's folks. Our goal is to provide outstanding service to make you feel at home.
How to Get to Quepos?
It's a three hour drive by car from San Jos., taking Route 27, transitioning later into Route 34 or Southern Coastline Highway. The roads are in excellent condition and you can spot different restaurants and grocery stores along the way.
Bus routes depart daily from downtown San José to downtown Quepos, so you can simply relax during the comfortable bus ride to your destination. Our hotel is located just 2 blocks away from the bus station in Quepos.
Another very popular option is air travel. From the domestic flights terminal at Juan Santa Maria Airport, you can board a 30 minute flight, arriving at La Managua Airport in Quepos, located 5 km (3 miles) away from our hotel.
We gladly invite you to feast your eyes on the natural charms that Quepos has to offer, staying at our hotel, a member of the Best Western hotel network. We will welcome you with a smile and do our best to ensure you a memorable visit to Quepos, whether you travel alone, as a couple, with family or friends. Our hotel offers three room options and all our fares include breakfast and taxes.
Contact us via WhatsApp or email us at ventas@kamuk.co.cr We will be delighted to welcome you and become the entrance door to your next adventure in Costa Rica's Southern Pacific.
See you there!