Visit our Mira Olas Restaurant
Although Costa Rican cuisine features many spices, it is not spicy. At Mira Olas Restaurant, we carefully create each course, utilizing high quality fresh local produce and adapting different techniques which result in variety, balance and exquisite flavors.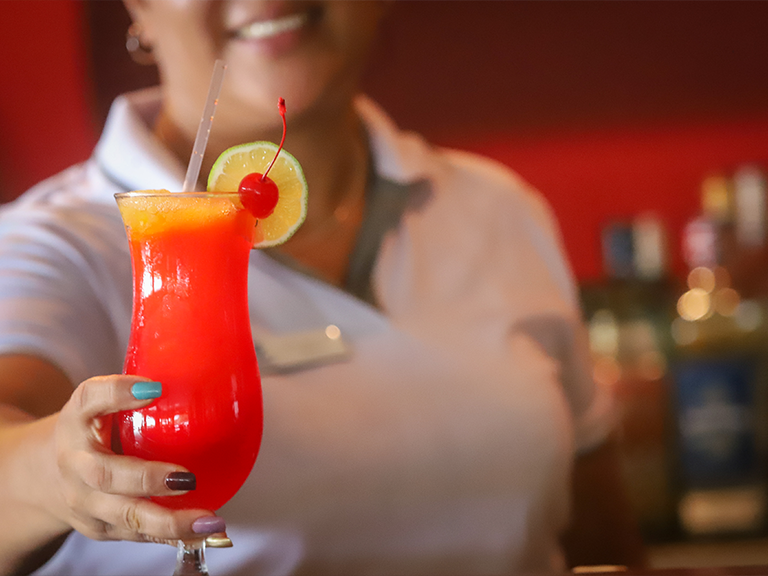 We offer a great variety of dining options tailored to every preference, from meat lovers to vegetarian, our wide menu guarantees satisfaction to all palates.
Our Mira Olas Restaurant also serves as a reunion site for residents and tourists who enjoy having a beer or cocktail, paired with delicious food. Our balcony is the perfect spot for sunset watching while you enjoy our Happy Hour beer and cocktails options.
Groups of friends frequently gather to watch our National Team's soccer matches. Celebrating special holidays like Mother's Day or Valentine's Day are part of our annual special events and preferred dates by our guests. We usually host a New Year's Eve dinner on December 31st, turning our restaurant into busy celebration spot, offering a festive and warm atmosphere.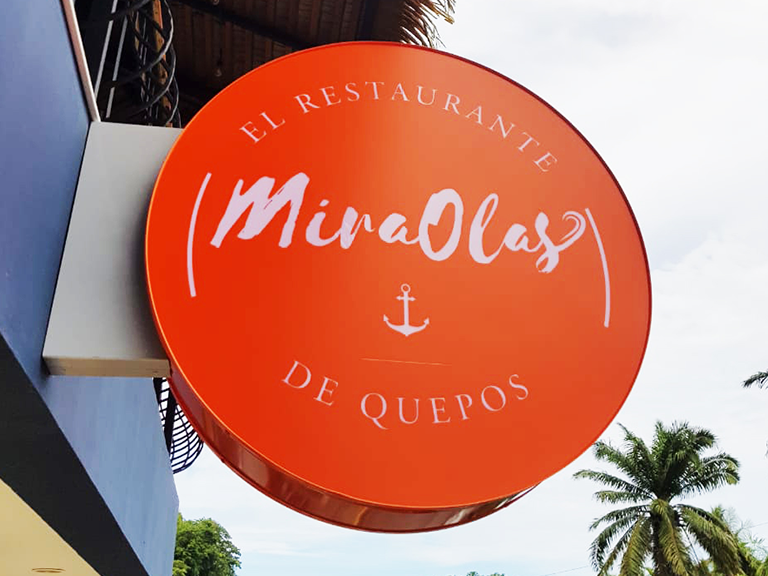 Meet Our Chef
Javier Sibaja López, our Chef, born in 1989, in San José. In 2006, at only seventeen years old, he started as a dishwasher at a local restaurant. A few years later, his passion for cooking lead him to become a professional chef and achieve great national and international gastronomy milestones.
Chef Javier has carefully chosen each menu ingredient, ensuring a memorable experience for all guests, thus highlighting the beautiful region of Quepos, using gastronomy as a vessel.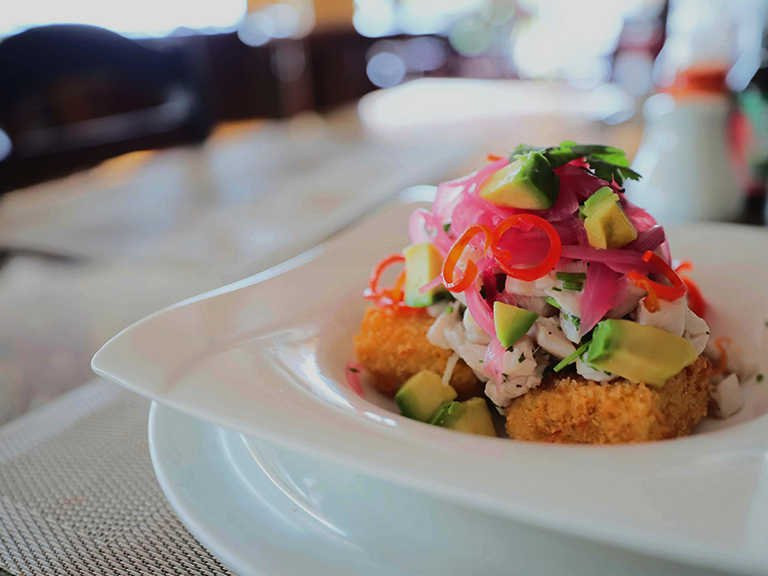 Don't Miss Out on Tasting…
One of our most popular entrées is ceviche: a course elaborated with raw fish, marinated in lemon juice, cilantro and onion. One of our variations is named El Cocal: a flavor mixture of local fish ceviche, marinated in lemon and garlic, red onion vinaigrette, avocado, fresh cilantro and a crunchy cassava root croquette. An entrée delicacy we fully recommend you try on your next visit to our Mira Olas Restaurant.
Book you table by calling +506 2777-0811 or via WhatsApp. You can also email us at: ventas@kamuk.co.cr . We will be pleased to welcome you on your trip to Quepos, a location filled with natural landscapes and incomparable cuisine. Come visit us on the third floor of the Best Western Hotel & Casino Kamuk and delight your palate with the Mira Olas experience.